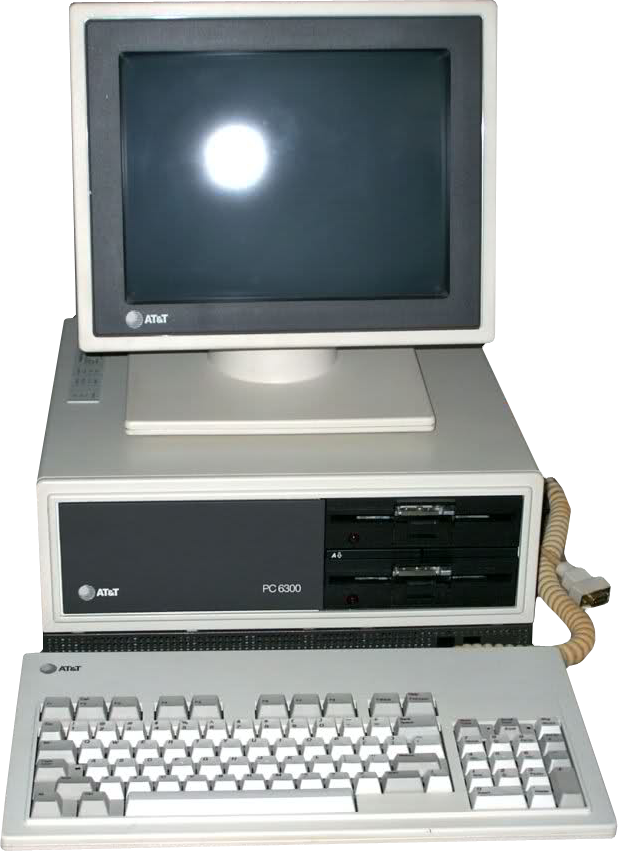 Technical Specifications


Type
Professional Computer
Year

1983
CPU

Intel 8086 @ 8MHz
Co-Processore
optional Intel 8087 arithmetic co-processor
RAM
128 kb or 256 kb, expandable to 640 kb
ROM
16Kb
VRAM
40 / 80 x 25
Colors
16
Graphic modes

640 x 400 - 640 x 200 - 320 x 200
Sound
Beeper
Parallel port

1 X DB25 (Female connector)

Serial port

1 X DB25 (Male connector)

Floppy drive

5.25'' disk-drive (360KB)
Hard drive

1 X 5-10-20Mb (optional)
Monitor
Green or yellow phosphore 12" monochrome or
optional color monitor

Supported OS

MS DOS 2.1, Concurrent CP/M 86, UCSD-P, PCOS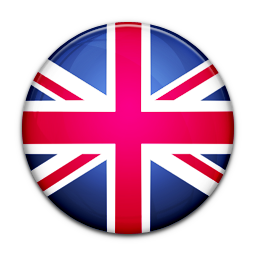 The PC 6300 was in fact an Olivetti M24 sold under the ATT brand.

Launched a few months after the presentation of six new UNIX super-micro and mini ATT computers (march 1984), the PC 6300 was the first ATT system to be IBM PC compatible. It represented the low-end system of the ATT products.

But the PC-6300 (and the Olivetti M24) was an excellent PC compatible system, twice faster than the IBM PC XT computer thanks to a real 16 bit CPU, the Intel 8086, which ran at 8Mhz as opposed to the 8088 of the IBM PC running at 4,7Mhz. The standard graphic possibilities were also better than those of the IBM PC.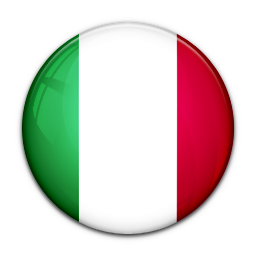 Il PC6300 era in realtÓ un Olivetti M24 venduto come AT&T.

Lanciato pochi mesi dopo la presentazione di sei nuovi UNIX
super-micro e mini computer AT&T (marzo 1984),
il PC6300 Ŕ stato il primo sistema AT&T compatibile PC IBM,
rappresentava il sistema low-end dei prodotti AT&T.

Il PC6300 (Olivetti M24) Ŕ un sistema compatibile PC
due volte pi¨ veloce dei computer IBM PC XT grazie ad un vero e proprio 16 bit,
con la CPU Intel 8086, che girava a 8Mhz rispetto ai 4,7 Mhz dell'8088 dell' IBM PC XT
e anche le possibilitÓ grafiche standard erano migliori di quelli del PC IBM.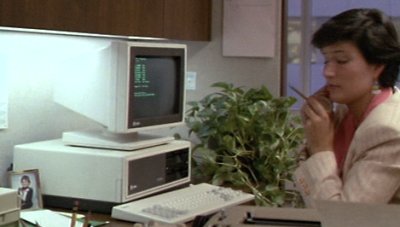 A PC6300 in the 1987 film "The Secret of My Success"
Un PC6300 nel film del 1987 "Il segreto del mio successo"

A PC6300 retrospective with Olivetti M24 quotations.
Una retrospettiva sul PC6300 con ampie citazioni sull'Olivetti M24.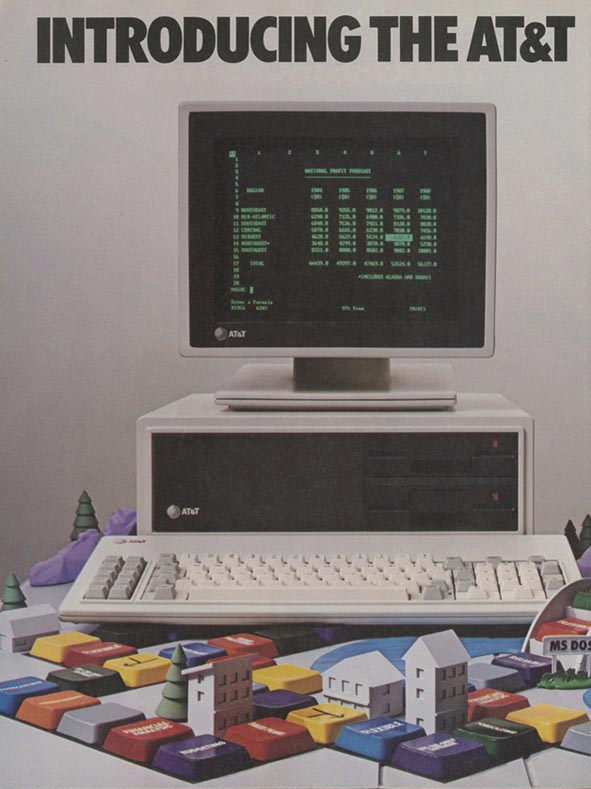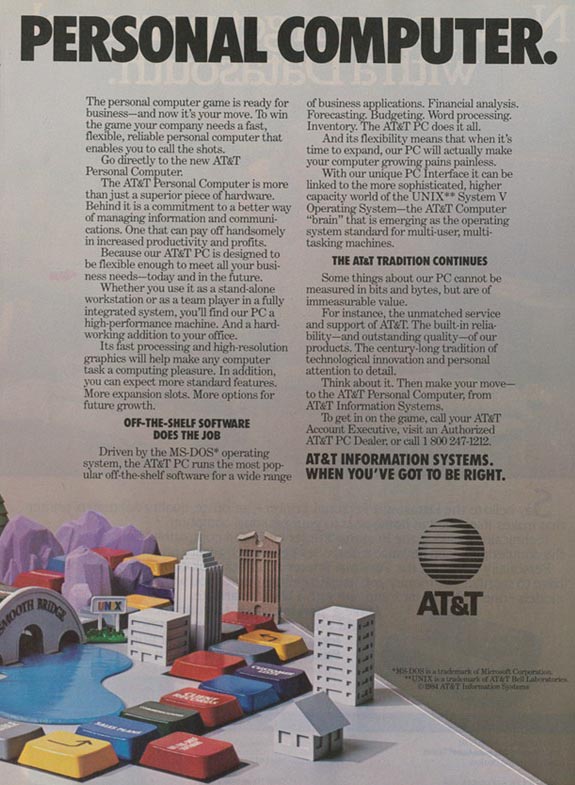 AT&T PC6300 Commercials